It was 1948, at just 18 years old, a young Stirling Moss was competing for the first time in an official race.
The son of a Jewish-born dentist and a racing fan, the Moss household smelled of gasoline before Stirling was born. So much so that Alfred Moss, his father, competed in the Indianapolis 500 and his sister Little Pat was a rally driver.
Just 3 years later, in 1951, he debuted as a Formula 1 driver at the Swiss GP, driving an HWM-Alta at the Bremgarten circuit in Bern. He surprisingly placed eighth, running against legends like Nino Farina and Juan Manuel Fangio. The following year he did not compete, but it was in 1954 when he began his climb to success, achieving a third-place finish at the Belgian GP at Spa-Francorchamps aboard a Maserati 250F owned by him. He placed just behind Maurice Trintignant and Juan Manuel Fangio.
In 1955 Stirling Moss won the British GP, held at the Aintree circuit, this time aboard a Mercedes 300SL. He finished ahead of his teammate Juan Manuel Fangio, who finished second in a "siter" car. Fangio is said to have let him win.
That same year he won the RAC Tourist Trophy, the Targa Florio and the Mille Miglia. In the last race, just before the start Fangio gave Moss a "magic pill". It not only helped him complete the race in 10 hours and 7 minutes, but when the race ended, he took his girlfriend to Cologne, stopping for breakfast in Munich and having lunch in Stuttgart. The drive was more than 1500 kilometers after racing the Mille Miglia. It seems that those pills really were "magic"!
In the following years, Moss continued to win Grand Prix races, such as Monaco and Italy. Despite these good results, Fangio ended up beating him in overall points. 1958 could have been the decisive year for Moss since Fangio contested only two races. Moss led and won the Grand Prix of Argentina (Autodromo Nacional de Buenos Aires), Holland (Circuito de Zandvoort), Portugal (Circuito de Boavista, Oporto ) and Morocco (Ain-Diab Circuit, Casablanca). But due to the consistency of British pilot Mike Hawthorne, Mike took the world title by just one point.
But on 1962, April 23, at 4 laps from the end of the race, everything took an unexpected turn…
At the 100 Mile F1 race at Goodwood, and at nearly 200 km / h, Moss lost control of his Lotus at St Mary's turn. He suffered a violent collision, impacting his head on the steering wheel resulting in serious injuries. He spent several days in a coma. It took over 40 minutes to cut the frame's tubes while he was trapped inside his Lotus V8.
After more than half a year recovery and a brief return to racing, he decided to retire. He never completely left the world of motorsport, joining as a commentator for American NASCAR until 1980, where he started racing again in the British Touring Car Championship. From then until 2011, his appearances in the motor world were sporadic, mainly as a commentator, collaborator, and pilot in classic races.
Despite not becoming world champion, Moss was a versatile and competitive driver. Of the 529 races in which he participated, he won 212 across all kinds of disciplines, such as Formula 1, Rally, Touring and a long etcetera. This led to his inclusion in the International Motorsport Hall of Fame in 1990 as well as his highest recognition as a Knight of the British Empire in 2000 by Prince Charles.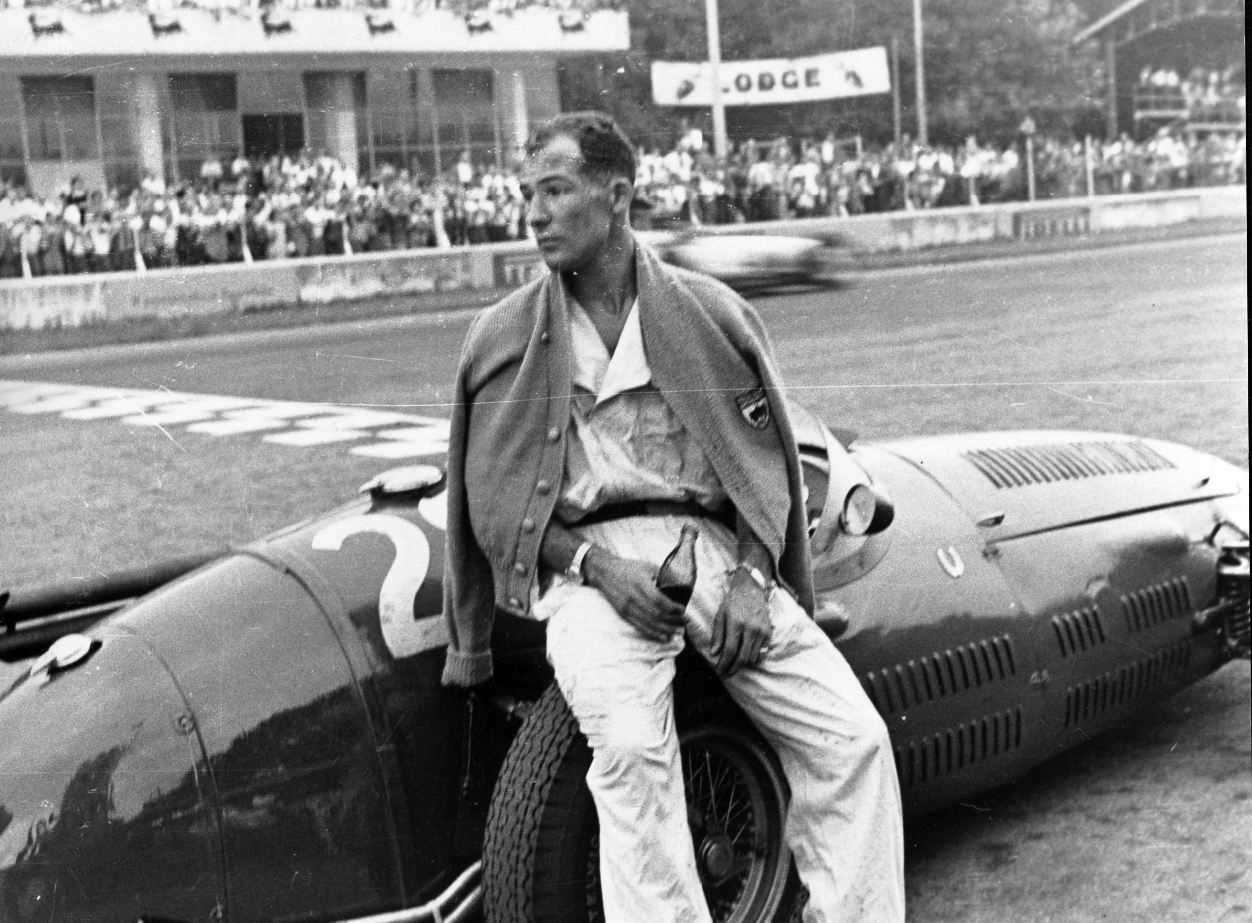 Others say that he was an incorrigible flirt, a very critical commentator, and even a reckless driver, to the point of being stopped by the police for speeding and saying "Who do you think you are, Stirling Moss?". This was something that took a long time to explain to the authorities and convince them that he really was Stirling Moss! Despite all this, those who really knew him agree that he was a true gentleman in the widest sense of the word and someone who could be talked to for hours about motorsports.
Unfortunately, on April 12 at the age of 90 and after a long illness, he left us as the "F1 Champion without a crown". According to a concise statement from his wife, Lady Moss, "He has died as he has always lived, looking wonderful. He was just tired at the end and closed his eyes, that's all. " Sad news for the motorsport world, but one that left a great legend.
Wherever you are, Sir Stirling Moss, thank you for all those moments you have given us in motorsport history.
Did you know the story? Leave us your comments.